FREE U.S. SHIPPING FOR ORDERS OVER $99 - USE CODE: SHIPFREE DURING CHECKOUT


Home

>

Heli

>

Arming Lockout Harness and Key w / Lanyard Assembly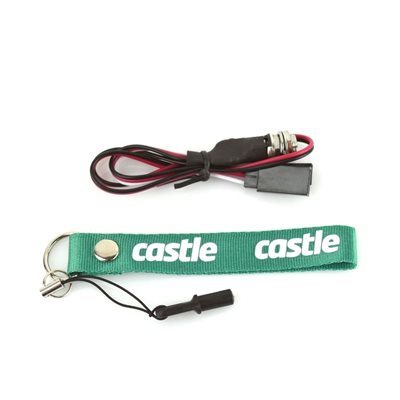 Press and move to zoom
Mouse over image to zoom
Arming Lockout Harness and Key w / Lanyard Assembly
Product #: 011-0067-01
The Castle Creations Arm Lock Key Harness attaches to the AUX LINE (On Phoenix Edge ESCs) and the receiver, and is designed to act as an extra safety measure while operating your RC Heli or Airplane*. When the key is fully seated into the socket, the controller will be incapable of arming. Once the key is removed, the ESC will arm when it receives the low throttle command on the traditional throttle line. If the key is inserted while the motor is running, the ESC will go into the ARM LOCKOUT state stopping the motor from running and preventing the ESC from arming.
Note: If you are attempting to redeem a coupon for a free Arm Lock Key (Included with Phoenix Edge series ESCs), please order part number 011-0067-00.
Before completing any of the following steps, make sure that the Edge ESC's AUX LINE mode is set to "Arm Lock Key". This setting can be found on the "OTHER" tab in the Castle Link software.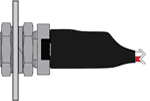 Wiring Diagram
Connect the black/red/white wire to the Aux Line (white wire) on an Edge ESC.Connect the black/red wire to any servo wire with a Y harness or to any empty channel on the Receiver.

Operation
Key in socket OR disconnected wire in socket harness = ARM LOCKED. A properly programmed and wired Edge will be incapable of arming when the key is in the socket.

This product may contain chemicals known to the State of California to cause cancer and or birth defects or other reproductive harm.

Product designed in Olathe, Kansas USA.
Product made in China.
You may also be interested in