FREE U.S. SHIPPING FOR ORDERS OVER $99 - USE CODE: SHIPFREE DURING CHECKOUT
Home

>

CASTLE 1412, 5mm SHAFT SENSORED MOTOR - 3200Kv
Press and move to zoom
Mouse over image to zoom
CASTLE 1412, 5mm SHAFT SENSORED MOTOR - 3200Kv
Product #: 060-0096-00
| | | |
| --- | --- | --- |
| MOTOR | APPLICATION | MAX VEHICLE WEIGHT |
| 1412-3200Kv 5mm | Ideal for 1:10 scale 2WD and 4WD SC Trucks, up to 4s operation. | Up to 6.5 lbs. ready-to-run. |
WHY SENSORED?
Drivers in all applications demand clean starts when coming off the line. Crawler fans require high-precision low speed control and torque for climbing, racers need precision and predictability, and dragsters don't have a millisecond to spare. To achieve all of these performance demands and more, we have integrated rotor position sensor technology with our improved high power and high efficiency motor design. Through the use of our sensors, the position of the rotor is always known by the ESC. This eliminates the possibility of encountering cogging or inconsistency during startup. Users will experience PRECISE throttle control and BUTTERY SMOOTH starts plus the RAW POWER and LONGER RUN TIMES that our highly efficient motors produce.
WHAT MAKES AN EXCEPTIONAL MOTOR?
When tasked with designing a sensored motor our engineers started with the question,
"What makes a motor great?"
Efficiency

You can push it harder (gear it up)
You can run it longer (with the same battery)
It stays cool under extreme loads

Reliability

Ability to withstand the harsh demands of any RC application
Long-life, high-quality components
Proven manufacturing techniques
EFFICIENCY IS KEY
The higher the efficiency of a motor the more power it can produce without overheating, which allows you to safely run higher gear ratios. The higher the efficiency of a motor, the less power it takes to produce the same output power, which allows you to run longer on a single charge. The higher the efficiency of the motor, the less energy it turns into heat; keeping it cool under extreme loads. Efficiency equals performance.
RELIABILITY CAN'T BE IGNORED
Without a robust and reliable design, efficiency will only go so far. RC enthusiasts love pushing their equipment to the edge. The Castle engineers know this and spared no expense when developing a design that could hold up to the harsh conditions that the RC community will throw at it. Oversized NMB bearings and vibration dampening system ensure the longest bearing life possible. High-strength, high-temperature grade neodymium sintered magnets combined with a high-strength Kevlar wrap ensures the integrity of the rotor is not compromised during harsh running conditions. Our proprietary winding techniques allow us to produce a stator assembly that is the lowest possible resistance, resulting in a cooler running motor. A cooler motor has a longer lifetime. Construction of our motor required careful component selection; each verified through internal testing to ensure the highest efficiency possible. In the end, the result is a motor with unmatched quality, performance, and reliability. We wouldn't put our name on anything less.
Technical Specs
Input Voltage Range:
2s-4s LiPo
Kv:
3200
Max. RPM:
75,000
Size:
Length: 62.5 mm
Diameter: 36 mm
Weight (w/wires):
266g (9.5oz)

Shaft Size:
Length: 21 mm
Diameter: .197" (5 mm)
Mounting Hole Specifications:
M3 @ 25.4 mm
Cooling Fan:
Optional

Connectors:
4mm male Castle Bullet Connectors attached to replaceable 13 gauge wire; includes 210mm length sensored wire

Items Needed for Operation:
Compatible Electronic Speed Control (ESC)
Application Guidelines:
Ideal for 2WD and 4x4 short course trucks, monster trucks and rock racers running up to 3s LiPo and weighing up to 6.5 lbs; it can be run on a 4s LiPo with very conservative gearing and keep a close eye on temperatures. It is a cooling running torque animal for lighter 1/10th scale 2WD stadium trucks and buggies running up to a 4s LiPo.

Recommended ESC(s):
Mamba X, Copperhead 10, Sidewinder 4
Running Modes:
SmartSense™ (with Castle Sensor capable ESC), Sensored and an ultra-efficient Sensorless mode.

Tech Notes:

Water Resistant Design: The sensor board is coated with silicone conformal coating to protect the sensors from moisture. The sensor connections are not water resistant; water can cause signal loss which could result in loss of sensored capabilities. Castle recommended applying dielectric grease to the outside of the sensor wire connections after installation of the wire. Routine maintenance is recommended after running in wet conditions. Please refer to this document for running and maintaining motors in wet environments.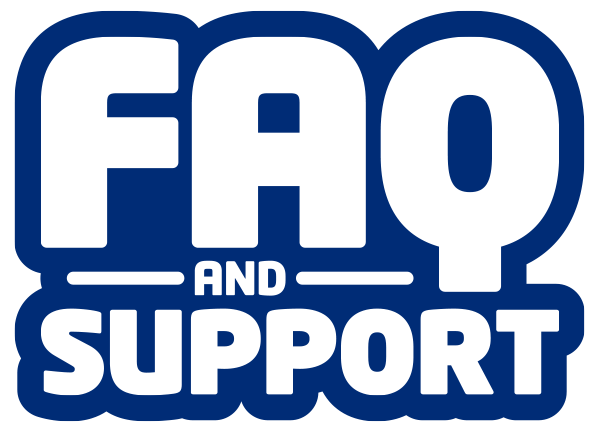 For support, frequently asked questions, technical documents, and more, visit our support site.
Castle Creations, Inc. warrants this product to be free from manufacturing defects for a period of one year from date of purchase.
This is a high power product with the potential to be very dangerous. Please read the safety information before use. This product may contain chemicals known to the State of California to cause cancer and or birth defects or other reproductive harm.
Motor designed in Olathe, Kansas USA.
Motor manufactured in China.
You may also be interested in