Home

>

Field Link Portable Programmer for Driving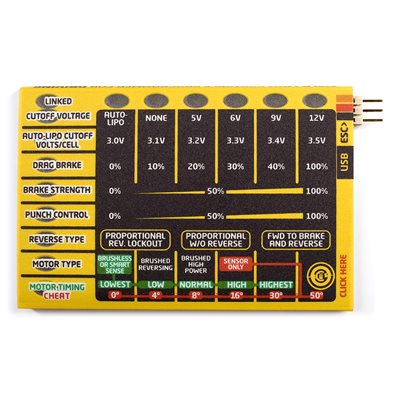 Press and move to zoom
Mouse over image to zoom
Field Link Portable Programmer for Driving
Product #: 010-0063-00
UPC code:899598001946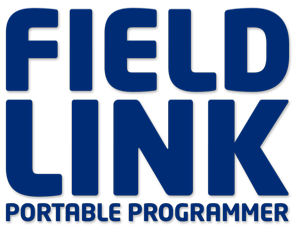 Current Lead Time: 2 weeks

Program your controllers in the field!

NOTE: IF YOU ARE ATTEMPTING TO REDEEM A COUPON FOR A $10 CARD, PLEASE USE THIS PART NUMBER 011-0009-00

NOTE: Field programming card is NOT compatible with Copperhead 10, Mamba Micro X2, Mamba Monster X 8s and Mamba XLX2 ESCs.

Field Link Portable Programmer allows you to modify the most commonly used settings in your Castle controller at the touch of a single button.
Field Link for Driving settings:
Cutoff voltage
Auto LiPo cutoff volts per cell (3.0, 3.1, 3.2, 3.4, 3.5)
Drag brake
Brake strength
Punch control
Reverse type
Motor type
Motor timing and C.H.E.A.T. mode*
*C.H.E.A.T. mode is a feature of the Mamba Max Pro and Mamba X ESCs only.
This package includes one Field Link portable programmer specifically made to work with Castle surface controllers, and a USB cable. For air controllers, see the Field Link for Flying.

Instruction Manual

Field Link Settings ESC Compatibility
Setting
Sidewinder
Micro 2
Mamba
Micro X
Sidewinder 3
Mamba
Max Pro



Mamba X



Sidewinder 8

Mamba
Monster 2
Mamba
Monster X

Mamba
XL X

Cutoff voltage






Auto LiPo volts/cell






Drag brake






Brake strength






Punch control






Reverse type






Motor type






Motor timing and CHEAT mode*






*C.H.E.A.T. mode is a feature of the Mamba Max Pro, Mamba X and Mamba Monster X ESC only.
Technical Specs
System requirements:
Castle Link software is compatible with Windows Vista, Windows 7, Windows 8 and Windows 10.
Items needed for operation:
Field Link contains a proprietary interface adapter and standard USB cable. All you need is an available USB port on your PC.
Application guidelines:

Field Link Portable Programmer for Driving works with all Castle Link compatible car controllers including: Sidewinder Micro, Mamba 25, Mamba Micro Pro, Sidewinder 3, Mamba Max (only connects using the throttle cable. You must upgrade the Mamba Max to software version 1.23 or higher with your Windows PC to enable throttle cable USB connectivity), Mamba Max Pro, and Mamba Monster (all versions).

Requires USB 2.0 on a Windows PC running Castle Link software.

Tech notes:

Field Link card cannot change settings on controller series that do not have the listed settings. See settings compatibility chart above for details.

Macintosh users may take advantage of software such as Parallels Desktop, VMware Fusion, or Apple's Boot Camp along with Windows Vista, Windows 7, Windows 8 and Windows 10. to run the Castle Link software, provided the Macintosh has an Intel processor. Macintosh installation is not supported by Castle Creations.

If your Field Link LEDs are flashing continuously, it is likely in need of a firmware update. See the Field Link Firmware Compatibility page for more details.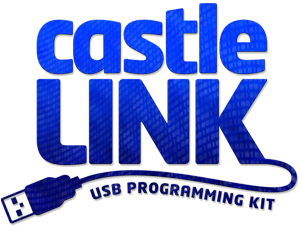 Full Castle Link Functionality
This Field Link portable programmer can also act as a Castle Link USB Programming kit, allowing you to connect your controller to your Windows™ PC for easy programming. Adjustable settings include:
Throttle
Braking curve
Drag brake
Auto LiPo cutoff
Punch Control
Reverse Type
Motor Type
Additional Castle Link benefits include:
Access to all firmware updates, including added features sets released from Castle Engineering, at no charge.
Intuitive Demo Mode capability
Ability to save setup profiles for later use