FREE U.S. SHIPPING FOR ORDERS OVER $99 - USE CODE: SHIPFREE DURING CHECKOUT
Home

>

Monster V2 Retro 1.24SW- SOLD AS IS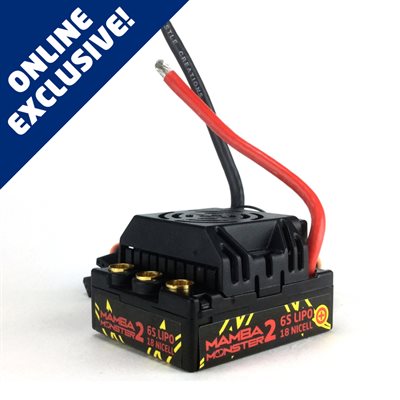 Press and move to zoom
Mouse over image to zoom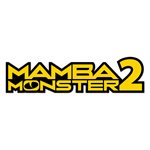 Monster V2 Retro 1.24SW- SOLD AS IS
Product #: 010-0108-98



V1.24 RETRO

Strictly for our fellow speed freaks out there! You asked for them, now you can get them…but get them while they last!!!
The Monster V2 V1.24 RETRO has bare 10ga battery wires to handle the extreme currents of drag racing and top speed applications. V1.24 RETRO software has NO power limiting features whatsoever, so you'll get EVERYTHING your setup can put out!
These are a one time only deal and extremely limited quantity so get them while they last! We will NOT be making these again! Don't kick yourself later for buying just one!!!
*Tech Note - Software version v1.24 RETRO is NOT accessible for download to other Monster ESCs. These ESCs come pre-flashed from the factory. They can NOT have the firmware changed.(ESCs are sold AS IS)
The v1.24 firmware version is the preferred software choice for drag racers in particular, and is the same as original Monster ESCs and ELC-6S ESCs that are nearly impossible to find! GET YOURS NOW!!!

THIS ESC IS AVAILABLE FOR A LIMITED TIME ONLY.


Waterproof :

Yes

Telemetry Capable :

No

Data Logging :

No

Auxiliary Wire :

No

Minimum Input Voltage :

2S

Maximum Input Voltage :

6S

Sensored Capable :

No

Recon G6 Certified ESC :

No

ROAR Certified ESC :

No

CRYO-DRIVE :

No
Availability: This item is in stock.
Technical Specs
Input Voltage Range:
MIN: 2S LiPo
MAX: 6S LiPo
BEC Specifications:
Fixed at 5.5 volts.

Operating Environment:
Waterproof* design allows for use in nearly any environment
Brake:
Proportional
Reversible:
Yes, but may be disabled for racing
On/Off Switch:
Yes
Cooling Fan:
Yes, factory equipped, fully removable** (see Product Use Statements below)
Size:
Length: 2.19" (56mm)
Width: 1.86" (47mm)
Height: 1.33" (34mm)
Weight (with no battery connector):
3.93 oz. (111.5 g)
Connectors:
6.5mm female bullets for motor connection.

Items Needed for Operation:
Battery Connector required - 6.5mm Castle Connectors, XT150, or 8mm bullets are recommended.
Product Use Statements:
*Although Monster 2 and Castle brushless motors are waterproof, they are not intended for operation while completely submerged in liquid. They can corrode when exposed to corrosive materials, such as salt water. Always rinse the ESC and motor with clean water after exposure to corrosives or dirt. While the motor and controller may be waterproof, we suggest users confirm that the rest of their vehicle, including the batteries, servos, radio and chassis are also waterproof before exposing them to liquids of any kind.

**The cooling fan must be removed prior to driving in wet conditions. It is not waterproof.
Application Guidelines:
Intended for up to 6S (25.2 Volt) operation in vehicles weighing less than 15 lbs, with batteries, ready-to-run.
Recommended Motors:
Castle 1512 2650Kv: Max Cells: 4S Lipo or 12 NiMH
Castle 1515 2200Kv: Max Cells: 6S Lipo or 16 NiMH
Max. Recommended Vehicle Weight:
Less than 15 lbs, with batteries, ready-to-run with 2200kv motor; no more than 9 lbs with 2650kv motor.

Programmability:
Fully programmable Castle feature set using Castle Link USB adapter and freely downloadable Castle Link Windows software or the Castle Link iOS App and a B-LINK Bluetooth Adapter.

Telemetry Link Capable:
No
Tech Notes:
Not all LiPos are created equal, and surge ratings should never be used to determine a pack's suitability for a brushless application. Use the CONTINUOUS C rating only. Mamba Monster setups frequently hit 100+ amps in peaks. We strongly suggest using 5,000 mAh or larger LiPo cells with a discharge rating of at least 30C (or high quality 25C batteries such as Traxxas® Power Cells®). Our experience suggests using only mild gear ratios with NiMH cells. Do not attempt to use NiMH cells in extreme setups.

Mamba Monster 2 features solder posts, so changing battery wire length and direction is simple for an even more custom install.

This is a high power product with the potential to be very dangerous. Please read the safety information before use. This product may contain chemicals known to the State of California to cause cancer and or birth defects or other reproductive harm.

U.S. Patent # 7400103, 7492122, 7579796, 7740516, 8287328, 8678875, and 8905814 B2 - Other patents pending.

Controller designed, and circuit boards manufactured, in Olathe, Kansas USA.
Controller assembled in Olathe, KS USA.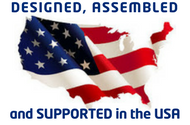 You may also be interested in