FREE U.S. SHIPPING FOR ORDERS OVER $99 - USE CODE: SHIPFREE DURING CHECKOUT
Home

>

Wire

>

Castle Wire - 13 Gauge - Black - 60"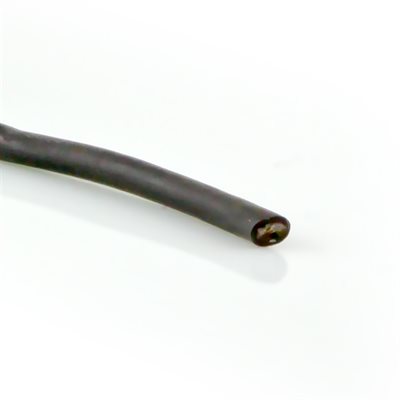 Press and move to zoom
Mouse over image to zoom
Castle Wire - 13 Gauge - Black - 60"
Product #: 011-0033-00
UPC code:855773002665
Castle Wire is the highest quality wire available in the RC hobby. This is the same wire that is used on all Castle Creations ESCs and motors.
High strand count silicone coated copper wire is essential with higher power electric power systems. Castle Creations' wire is lower resistance than the same diameter of solid copper, meaning more power gets from the batteries to the motor with less wasted as heat. With a sensorless brushless system, extremely low resistance wire is required to enable the ESC to read the extremely low voltage back EMF; this is crucial in ensuring smooth easy motor starts. The ultra-high strand count and silicone coating means the wire is very flexible which prevents work hardening and breakage with use. Take advantage of Castle Creations buying power to enable you to purchase high quality wire at a very fair price.
Wire is sold in 24", 36", or 60" lengths depending on the gauge, and is available in red, black, and white.
Warning: Do not exceed more than 18 inches of total wire between the battery and ESC (this includes the wire already on the ESC and battery).
Warning: Do not solder wires directly to the circuit board. Doing so will damage the ESC and void the warranty.
This product may contain chemicals known to the State of California to cause cancer and or birth defects or other reproductive harm.
You may also be interested in