FREE U.S. SHIPPING FOR ORDERS OVER $99 - USE CODE: SHIPFREE DURING CHECKOUT


Home

>

PACKAGED, PARALLEL WIRE HARNESS T-PLUG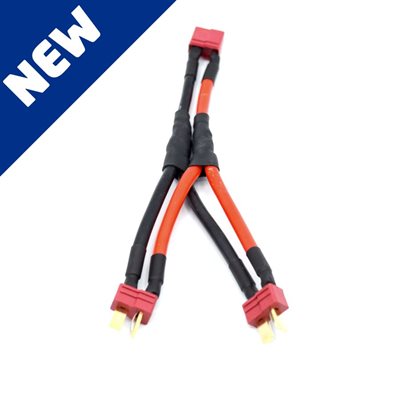 Press and move to zoom
Mouse over image to zoom
PACKAGED, PARALLEL WIRE HARNESS T-PLUG
Product #: 011-0168-00
AVAILABLE NOVEMBER 2022!

Control your power!
The Castle Parallel Wire Harness with T-PLUG allows you to connect two battery packs in parallel, combining the capacity of your battery packs. For example: two 3s (11.1V) 6000mAh packs will have the capacity of 12,000mAh when combined with this harness, but remain at a 3s (11.1V) voltage.
Note: You must always use identically prepared packs with this harness. Both packs must be fully charged and properly balanced. Both packs must be made by the same manufacturer, have the same C rating, same number of cells (2s,3s,etc.), and both must have the same capacity. Failure to observe this warning will result in damage to your batteries.
Technical Specs

Connector Size:

T-PLUG

Wire gauge:

10AWG

Connector to connector wire length:

N/A

Overall length:

N/A

Weight:

N/A
For support, frequently asked questions, technical documents, and more, visit our support site.