FREE U.S. SHIPPING FOR ORDERS OVER $99 - USE CODE: SHIPFREE DURING CHECKOUT
Home

>

CC PINION 28T-MOD 1 8mm BORE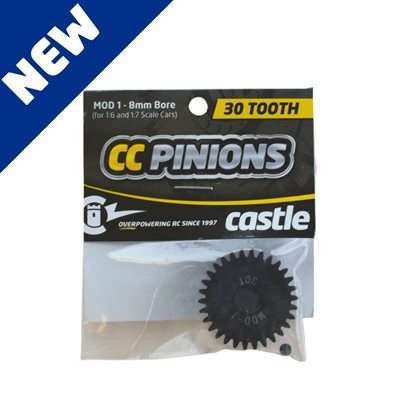 Press and move to zoom
Mouse over image to zoom
CC PINION 28T-MOD 1 8mm BORE
Product #: 010-0065-30
Our CC PINION offerings are expanding and now include 1:6 and 1:7 scale applications! These mega-strength pinions are machined from carbon steel and will have a good resistance to wear and tear with their case-hardened finish. The result is a performance pinion that can take the extreme conditions large-scale RC cars operate in.


Available in 22T, 24T, 26T, 28T, 30T, 32T, 32T, 34T, 36T, 38T, 40T, 44T AND 48T.

This product may contain chemicals known to the State of California to cause cancer and or birth defects or other reproductive harm.


Product designed in Olathe, Kansas USA.
Product made in China.