Home

>

CC Blower Fan Shroud for 2028 Motor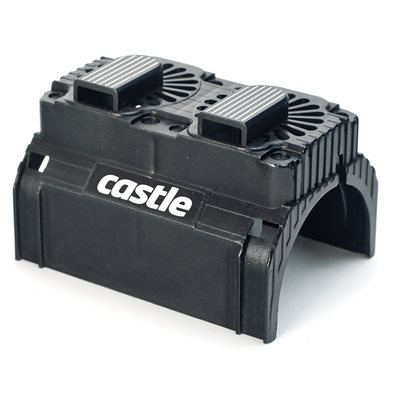 Press and move to zoom
Mouse over image to zoom
CC Blower Fan Shroud for 2028 Motor
Product #: 011-0019-00
UPC code:819326011634
Current Lead Time: 4-5 weeks
Run Cooler!
The motor cooling fan plugs directly into your receiver for power and can drop motor temperatures as much as 30 degrees*! Includes fans, shroud, and two (2) black zip ties. Fits on Neu-Castle 2028 780Kv, and Neu-Castle 2028 Extreme 800Kv motors.


Technical Specs
Input voltage:
4.8 - 7.4 volts
Maximum RPM:
10,000 RPM
Waterproof:
No, remove before exposing ESC to moisture.
*This product is for supplemental cooling purposes only and should not be used to push the motor beyond its recommended limits or cover up heating issues caused by your setup. Temperature drop will vary depending on setup.
Castle Creations, Inc. warrants this product to be free from manufacturing defects for a period of one year from date of purchase.
This product may contain chemicals known to the State of California to cause cancer and or birth defects or other reproductive harm.

Product designed in Olathe, Kansas USA.
Product made in China.