Home

>

Heli

>

Vertigo 500 Heli Motor - 3525-1420Kv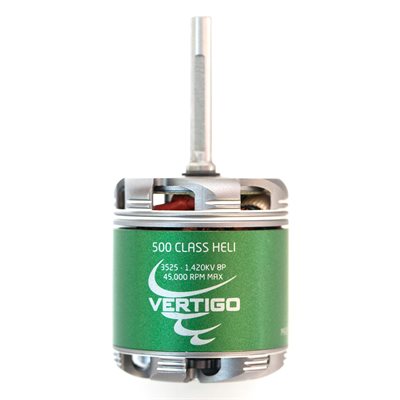 Press and move to zoom
Mouse over image to zoom
Vertigo 500 Heli Motor - 3525-1420Kv
Product #: 060-0042-00
UPC code:819326010248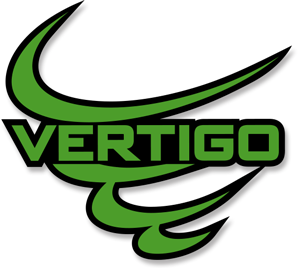 Savings that will make your head spin.
Our Vertigo Heli motor line has proven to be an exceptional performer (don't take our word for it, see industry magazine reviews here and here!). But all good things must come to an end, so we are excited to offer the remaining stock of our Vertigo motors at 50% off MSRP!
Efficiency rates surpassing the 90% mark allowing you to fly for longer periods of time, perform the most extreme maneuvers, and do it all with extreme confidence.
High current CC Bullet connectors are pre-soldered to the wires ensuring the least amount of resistance between your ESC and motor.
The case and fan of the Vertigo has also been designed to optimize heat dissipation and maximize airflow over the stator regardless of your flying style.
With bolt patterns to fit most 450 to 800 size helis, and paired with the new Castle Talon and Edge series of ESCs for optimal performance, everyone is capable of feeling Vertigo, but only while quantities last. Order your Vertigo (or two) today!
Availability: Discontinued
Technical Specs
Input Voltage Range:
6S MAX
Kv:
1420
Max RPM:
N/A
Size:

Case length: 2.0" (51mm)
Overall length: 2.87" (73mm)
Diameter: 1.77" (45mm)

Weight (w/wires):
11.33 oz. (321.2g)
Shaft Size:
Length: 6mm
Diameter: N/A
Mounting Hole Specifications:
M3 x 25mm
M4 x 30mm
Cooling Fan:
No
Connectors:
5.5mm (female connectors included)
Items Needed for Operation:
N/A
Product Use Statements:
N/A
Application Guidelines:
N/A
Recommended ESC(s):
Talon 90
Max. Recommended Vehicle Weight:
N/A
Tech Notes:

13 AWG wire
8 pole
0.009ohm
150A Burst
100A continuous amps with cooling
Castle Creations, Inc. warrants this product to be free from manufacturing defects for a period of one year from date of purchase.

This is a high power product with the potential to be very dangerous. Please read the safety information before use. This product may contain chemicals known to the State of California to cause cancer and or birth defects or other reproductive harm.

Motor designed in Olathe, Kansas USA.
Motor made in China.