FREE SHIPPING ON ALL PRODUCTS THROUGH MAY 31st! ENTER CODE "FREESHIP" AT CHECKOUT!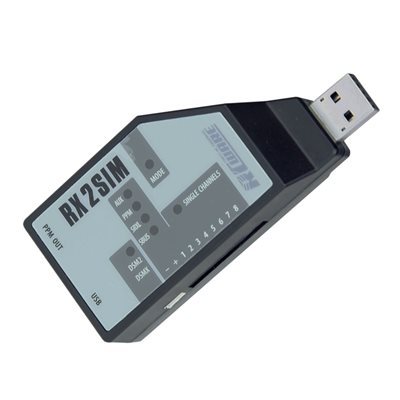 Press and move to zoom
Mouse over image to zoom
RCWARE RX2SIM Wireless Multi-Sim Adapter (USB2SYS) *OUT OF STOCK*
Product #: 011-0113-00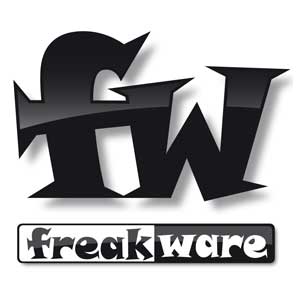 Castle Creations is pleased to announce we are now offering the BeastX flybarless products and accessories from Freakware of Germany. Freakware is known for their quality, innovation and support. We are pleased to offer these great products to our Castle network in North America.
RX2SIM - Simulator goes wireless
No more short and annoying cables between your computer and RC transmitter. RX2SIM allows to convert nearly any RC simulator on the marked to work wireless. It can be used in combination with most radio control systems. All you need is a transmitter and receiver that has sufficient number of channels for your application. There is no need for a trainer port on the radio anymore. RX2SIM connects your RC receiver with the simulator dongle.
The control signals are transmitted from the receiver to RX2SIM via the supplied patch cable (included in box). You can use a conventional receiver with standard servo output ports as well as common serial signal/singleline receivers (supported protocols are PPM, Futaba S.Bus, SRXL, Spektrum DSM2/DSMX, JR DMSS). RX2SIM converts the incoming control signals into a trainer signal that can be used by the simulator interface dongle.



You can also use RX2SIM as wireless joystick (gaming device) to control any computer program that uses a joystick interface. Especially this allows to control RC Simulators that do not supply any special usb interface dongle like "neXt - CGM RC Flight Simulator" or most shareware simulators.
The RX2SIM firmware is user upgradeable with the BEASTX StudioX application. So the device is future-proof in respect to additions like emerging serial signal receiver protocols.
Features:
Supported receiver systems
Single servo channels
PPM-Seriell
Spektrum Satellit (DSM2 / DSMX)
JR DMSS Satellit
Futaba S.Bus/S.Bus2
SRXL
Trainer signal output:
Compatible with most RC flight simulators (i.e. Phoenix R/C Pro Simulator, Real Flight R/C Flight Simulator, REFLEX XTR)
Additional operation modes:
Idle mode (USB loop through)
Joystick emulation (i.e. for neXt - CGM rc Flight Simulator, Heli-X, FMS, aerofly and others
USB2SYS interface emulation (to connect BEASTX flybarless devices)
Box contents:
RX2SIM USB interface
USB extension wire
Patch cable
User manual DE/ENG
Technical Specs
Operating Voltage:
3.8V - 6.0V (typical 5.0V)
Operating systems:
Windows, LINUX, Mac
Size:
Width: 92mm
Length: 42mm
Depth: 20mm
Weight (w/o wires):
32g
For more information, please visit www.freakware.de
You may also be interested in