Home

>

Mamba XL X Extreme 1:5 Scale Combo with 2028 Extreme 800Kv Motor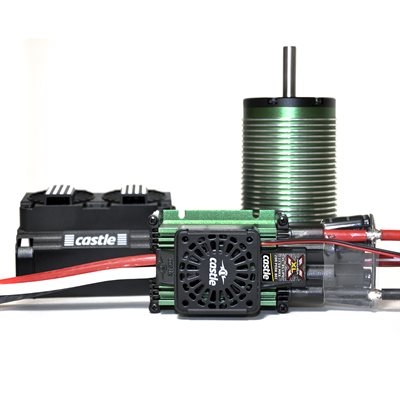 Press and move to zoom
Mouse over image to zoom
Mamba XL X Extreme 1:5 Scale Combo with 2028 Extreme 800Kv Motor
Product #: 010-0142-00
UPC code:819326010958


THIS COMBO HAS BEEN REPLACED BY OUR NEW OFFERING - CLICK HERE FOR THE UPDATED COMBO.

Mamba XL X is a 1:5 scale controller capable of 3S - 8S LiPo, with a 20 amp peak BEC. Paired with our Castle 2028 800kv motor this is the perfect upgrade for 1:5 scale RC hobby vehicles (including gas to electric conversions) weighing up to 30 lbs for 2WD and 25 lbs for 4WD.
Features:
3S-8S LiPo
For use in vehicles up 30lbs (2WD) and 25lbs (4WD)- with battery, ready-to-run.
20AMP peak BEC, user adjustable from 5V to 8.4V
Data Logging can be downloaded via the Castle Link USB programmer; you can use the Quick Connect Duo (sold separately) to allow you to access both wires into a single Castle Link connection. You can then analyze this data and make adjustments to the ESC to maximize both performance and battery life.
Auxiliary Wire Functionality allows for "on-the-fly" adjustments such as torque control and max throttle, while driving, right from your transmitter. The AUX wire function is disabled by default but is programmable via Castle Link. Once you have programmed the functionality of the AUX wire, that setting can then be adjusted on-the-go from a compatible transmitter.
Additional capacitors to protect against ripple current
Smooth sensorless startups
Convenient transmitter programming for six common adjustable settings
Additional settings and software updates available via Windows®-based

Castle Link software and USB adapter

(coupon included in package) ,

Field Link Card

(sold separately) or the Castle Link App and a B-LINK Bluetooth Adapter(sold separately)

Telemetry Link

compatible for Futaba® S.BUS2 (sold separately). Real-time data such as ESC temperature, voltages, and RPM can be monitored to ensure performance advantages.
Powerful motor cooling fan included
Package Includes:
Mamba XLX ESC
Castle 2028-800Kv Brushless Sensorless Motor
Motor Cooling Fan
User Guide and Quick Start Guide
Castle Link Coupon
Castle decals



Waterproof :

No

Telemetry Capable :

Yes

Data Logging :

Yes

Auxiliary Wire :

Yes

Minimum Input Voltage :

3S

Maximum Input Voltage :

8S

Sensored Capable :

No

Recon G6 Certified ESC :

No

ROAR Certified ESC :

No
Technical Specs
Controller
Input Voltage Range:
MIN: 3S LiPo
MAX: 8S LiPo
BEC Specifications:
Adjustable from 5V to 8.5V (20A peak), default 5.5V
Operating Environment:
Not intended for use in wet conditions, ESC is not waterproof

Brake:
Proportional
Reversible:
Yes, but may be disabled for racing.

On/Off Switch:
No
Cooling Fan:
Yes, factory equipped 40mm.

Size:
Length: 4.81" (122.23mm)
Width: 2.06" (52.38mm)
Height: 2.75" (69.85mm)
Weight (without wires):
10.4 oz. (294.84g)
Connectors:
8.0mm female bullets for motor connection.

Items Needed for Operation:
A high current connector designed for high-powered electric systems, rated for 100+ amps, such as Castle CC Bullet 6.5mm, CC Bullet 8.0mm, or 6.5mm Polarized Castle Connectors, soldered to the battery leads.
Product Use Statements:

Recommended battery capacity for 1:5th scale vehicles is 5000mAh. We recommend using 50C continuous discharge or higher LiPo batteries.
We recommend a high current connector designed for high-powered electric systems, rated for 100+ amps, such as Castle CC Bullet 6.5mm, CC Bullet 8.0mm, or 6.5mm Polarized Castle Connectors.
Applying voltages higher than 33.6V will cause irreparable damage to ESC.
Mamba XL X is not intended for human or animal propulsion.

Application Guidelines:
1:5th scale RC hobby vehicles weighing up to 30lbs.
Recommended Motors:
Combo includes Neu-Castle 2028 800Kv: Max Cells: 8S LiPo

Max. Recommended Vehicle Weight:
30 lbs, with batteries, ready-to-run for 2WD and 25 lbs for 4WD.
Programmability:
Fully programmable Castle feature set using Castle Link USB adapter (coupon for free link included) and freely downloadable Castle Link Windows software or the Castle Link iOS App and a B-LINK Bluetooth Adapter.

Telemetry Link Capable:
Yes
Tech Notes:

You must connect the AUX wire to an open channel on your receiver even if you are not using the Auxiliary function.
You must remove the AUX wire from the radio before connecting ESC to Castle Link.

Motor
Input Voltage Range:
12S max
Kv:
800
Max. RPM:
45,000
Motor Size:
Length: 4.4" (113.2mm)
Diameter: 2.2" (57mm)
Shaft Size:
Length: 30mm
Diameter: 8mm
Weight (w/wires):
44 oz.
Mounting Hole Specifications:
30mm
Cooling Fan:
Yes, included in combo.
Connectors:
8.0mm male bullets.

Items Needed for Operation:
N/A
Product Use Statements:
N/A
Application Guidelines:
N/A
Max. Recommended Vehicle Weight:
4WD vehicles weighing less than 25lbs.
2WD vehicles weighing less than 30lbs.
Tech Notes:
Routine maintenance is recommended after running in wet conditions. Please refer to this document for running and maintaining motors in wet environments.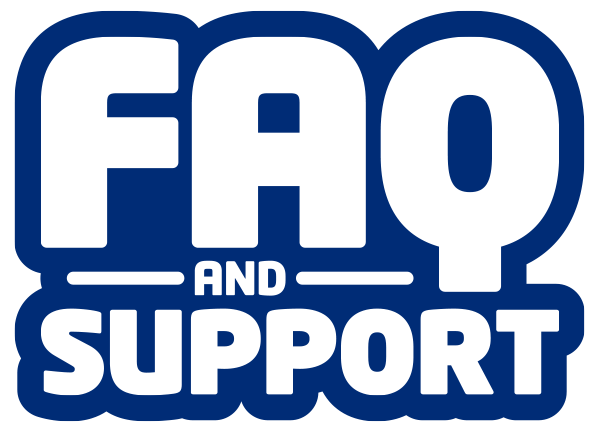 For support, frequently asked questions, technical documents, and more, visit our support site.
Castle Creations, Inc. warrants this product to be free from manufacturing defects for a period of one year from date of purchase.

This is a high power product with the potential to be very dangerous. Please read the safety information before use. This product may contain chemicals known to the State of California to cause cancer and or birth defects or other reproductive harm.

U.S. Patent # 7400103, 7492122, 7579796, 7740516, 8287328, 8678875, and 8905814 B2 - Other patents pending.

Controller designed, and circuit boards manufactured in Olathe, KS. USA
Controller assembled in Olathe, KS. USA

Motor designed in Olathe, Kansas USA.
Motor made in China.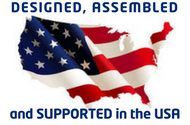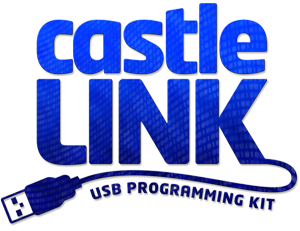 Castle Link Compatible
With the optional Castle Link USB Programming Kit you can use your Windows™ PC to easily program your controller. Adjustable settings include:
Throttle curve
Braking curve
Drag brake
Auto LiPo cutoff
Punch Control
Reverse Type
Motor Type
Additional Castle Link benefits include:
Access to all firmware updates, including added features sets released from Castle Engineering, at no charge.
Intuitive Demo Mode capability.
Ability to save setup profiles for later use.
Ability to default ESC to factory settings.
Ability to download and view data logs (on applicable controllers).

You may also be interested in