FREE SHIPPING ON ALL PRODUCTS THROUGH MAY 31st! ENTER CODE "FREESHIP" AT CHECKOUT!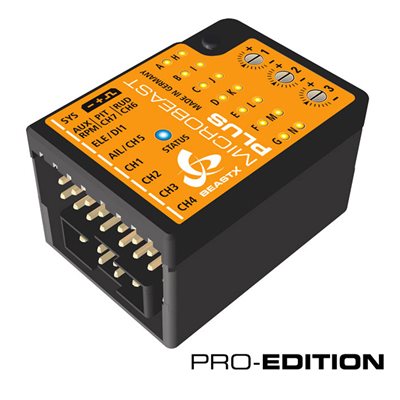 Press and move to zoom
Mouse over image to zoom
BEASTX MICROBEAST Plus HD PRO-EDITION (BXM76500PE)
Product #: 011-0118-00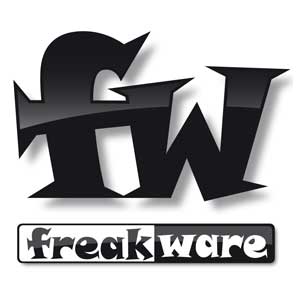 Castle Creations is pleased to announce we are now offering the BeastX flybarless products and accessories from Freakware of Germany. Freakware is known for their quality, innovation and support. We are pleased to offer these great products to our Castle network in North America.
MICROBEAST PLUS is a 3-axis control system for flybarless RC model helicopters. MEMS sensors of the latest generation measure the aircraft′s rotational movement with unprecedented precision and transmit the data digitally and in real time to the system.

MICROBEAST PLUS HD has a housing in aluminum composite construction and a switchable high power input to meet the requirements of large RC helicopters (550 size and bigger helicopters that use standard size servos) in terms of providing a stable power supply.
The sophisticated setup can quickly be done everywhere and no expensive programming box or computer is needed. So many settings can also be changed simply and easily at the flying field.
Further options are available with the optional USB2SYS interface and the StudioX software package. MICROBEAST PLUS can be kept up to date by using the update functionality and advanced pilot can thus customize the unit specifically to their needs.
The device comes with ProEdition Firmware: Additional to the basic functionality as flybarless and tail gyro system an internal RPM Governor function for helicopters with electric or combustion drive is included, as well as the Attitude Control function which can level the helicopter automatically. This allows to activate different training aids like bail out rescue mode, 3D-Mode or flight trainer mode.



Availability: Out of stock
Requires a radio system with at least 6 output channels (5 control functions + throttle).
Servo outputs:
3 swash plate servos (Maximum adjustable servo update rate: 200Hz Swash plate mixing types: mCCPM, 90°, 120°, 135°, 140° as well es freely configurable mixer with StudioX, i.e. for swash phasing)
1 rudder servo (Supports mostly all types of servos with 1520µs, 960µs or 760µs Maximum adjustable servo update rate: 560Hz)
When using a SingleLine receiver additionally: throttle output, auxiliary output for landing gear, position lights or else
Signal inputs:
Standard receiver with single servo output channels
SingleLine receivers: Spektrum DSM2/DSMX remote satellite*, JR RJ01 DMSS remote satellite*, Futaba S.Bus, SRXL (JR XBUS, Spektrum SRXL, SUMD, M-Link, BEASTX SRXL, JETI UDI), SPPM
Sensor board (i. e. for connecting a rpm sensor for internal electric or nitro RPM governor function).
*only with Spektrum remote satellite adapter
High power input:
well proven electronic switch system
allows to connect power wires with large diameter between receiver battery/BEC and flybarless system
Box contents:
MICROBEAST PLUS HD
Switch harness
Power cable
Receiver connection cables
3M adhesive pads
Adjustment tool
Quick start manual poster
Plastic quick reference card
Sticker set
Optional accessories:
USB2SYS Interface for communication with StudioX PC Software
Spektrum remote satellite adapter
Technical Specs
Input Voltage Range:
3.5V - 8.5V DC (operations with 2 cell LiPo possible)
Processor:
32 Bit ARM
Sensor:
6-axis MEMS (Gyro + Accelerometer)
Size:
Width: 25mm
Length: 36mm
Depth: 14mm
Weight (w/o wires):
11g
For more information, please visit www.freakware.de
You may also be interested in