FREE SHIPPING - USE COUPON CODE FREESHIP
PLEASE NOTE WE MAY HAVE INTERMITTENT SUPPORT AND SALES FUNCTIONALITY WHILE TRANSITIONING TO REMOTE WORKING.





Home

>

2028 Extreme 800Kv Brushless Motor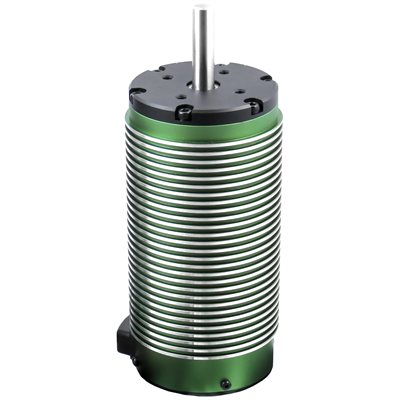 Press and move to zoom
Mouse over image to zoom
2028 Extreme 800Kv Brushless Motor
Product #: 060-0054-00
UPC code:819326010996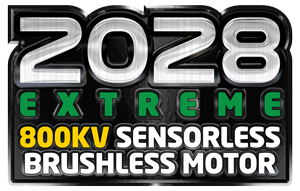 THIS MOTOR HAS BEEN PRODUCTION DISCONTINUED. PLEASE CLICK HERE FOR OUR NEW 2028-800KV MOTOR DESIGN.
The Castle 2028 Extreme 800Kv motor is a robust, high-efficiency brushless motor that holds up to the heavy throttle and extended usage that 1/5th scale vehicles like the HPI Baja 5B and 5T encounter; the perfect upgrade for any 1:5 scale RChobby vehicles (including gas to electric conversions) weighing up to 30lbs for 2WD and 25 lbs for 4WD. High quality stator and magnet shapes provide lower cogging torque for improved starting performance. The 2028 Extreme can easily run in the 10 horsepower range*

*Burst power output for durations typical of vehicle acceleration.
Features:
Sealed motor for survival in the dust and dirt that Bajas call home.
Four-pole design with 180C temperature rated magnets.
Highly-advanced slotted stator design made of the highest quality laminations.
Heavy-duty 8mm shaft
Minimum Input Voltage :

3S

Maximum Input Voltage :

12S

Sensored Capable :

No

Recon G6 Certified Motor :

No

ROAR Certified Motor :

No
Availability: Discontinued
Technical Specs
Input Voltage Range:
12S MAX
Kv:
800
Max. RPM:
45,000
Size:
Length: 4.4" (113.2mm)
Diameter: 2.2" (57mm)
Weight (w/wires):
44 oz.
Shaft Size:
Length: 30mm
Diameter: 8mm
Mounting Hole Specifications:
4mm holes @ 30mm spacing.

Cooling Fan:
Available, but not included.
Connectors:
8.0mm male connectors

Items Needed for Operation:
Compatible Electronic Speed Control (ESC) (see Recommended ESC(s) below)

Product Use Statements:
N/A
Application Guidelines:
N/A
Recommended ESC(s):
Mamba XL X

Max. Recommended Vehicle Weight:
4WD vehicles weighing less than 25lbs.
2WD vehicles weighing less than 30lbs.
Tech Notes:
Monitor motor temperatures closely; overheating a motor will cause permanent damage to the magnets. Never exceed 180° F on the the motor or ESC.

Routine maintenance is recommended after running in wet conditions. Please refer to this document for running and maintaining motors in wet environments.